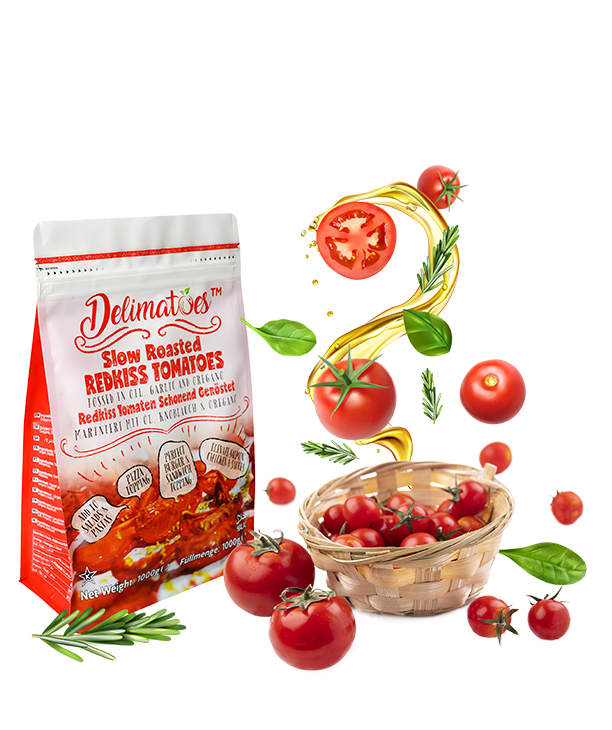 Our Story
---
Delimatoes is the integration between Delicattessen (Deli) and Tomatoes (matoes). This unique phrase is the main brand of Ekofood's products, ranging from our tomato products to our IQF fruit range. One of our Master chefs Bashar Jadallah coined this term. His idea behind the name was to showcase our products class & quality. Delicattessen products are known for standing out thanks to their availability and being ready to eat. Delicattessen products are very popular around the world. Delicattessen food shops are usually specialized in German, Italian and Jewish food products. Our range includes our IQF semi dried / sun dried tomatoes, IQF peppers, IQF fresh frozen vegetables, sauce range, and our bulk pickled products.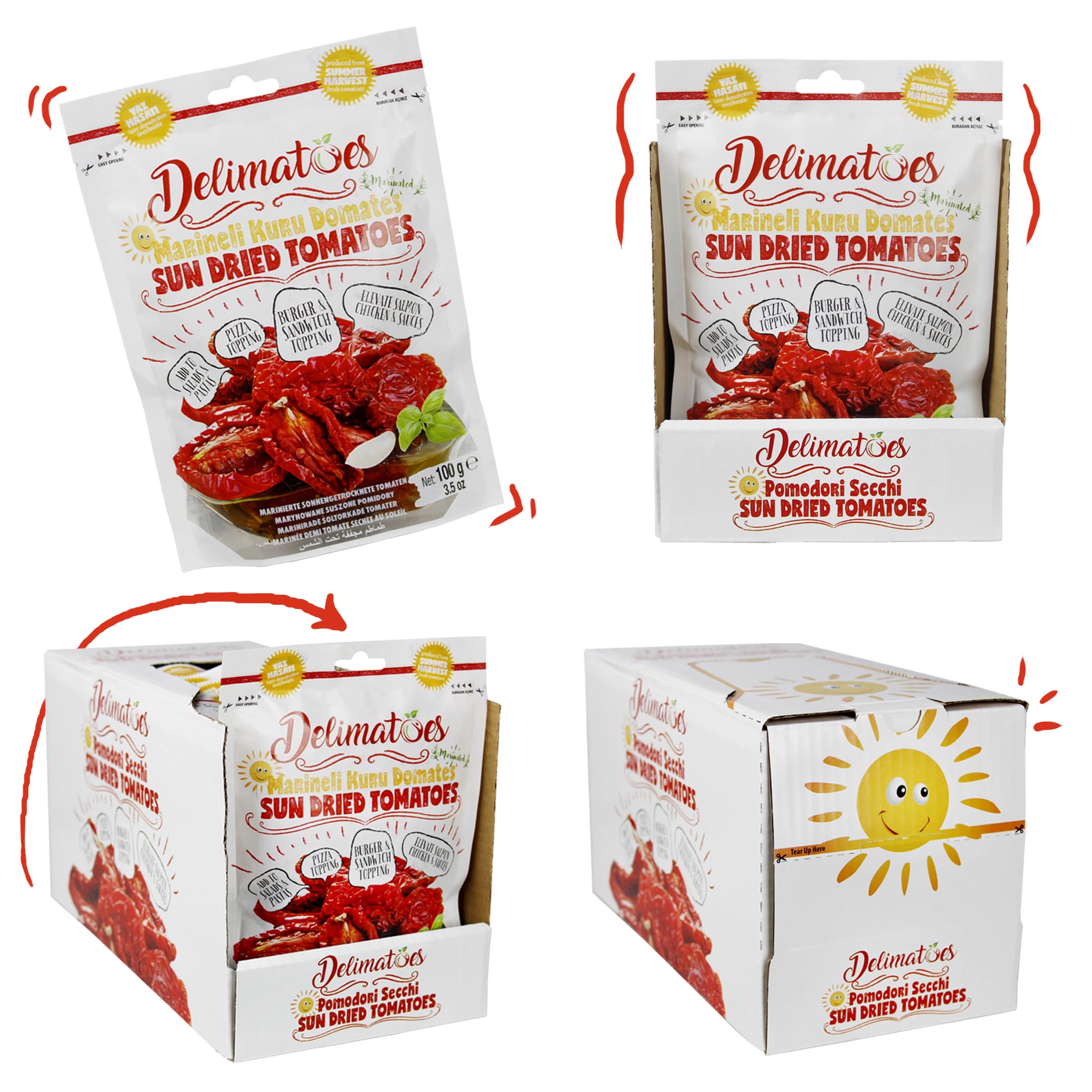 Why Delimatoes?
We choose every product that appears on Delimatoes with you in mind, and it's all tested, researched and editor-approved. Our target? To make it easy for you to find everything you need in the best way. You can safely eat our healthy and high quality products to your whole family.
---
Integrity
We do the right thing for our customers and consumers because our customer is our priority. We know that brands are a highly valuable property and we work hard; you can trust us that your brands are in safe hands
---
Quality
As Delimatoes, we follow high quality standards with our selected team of experts in charge of their fields. In addition, we receive the most important certificates such as BRC, Kosher, Sedex, Organic every year.
---
Sustainability
In order to meet the energy needs of future generations and to minimize the damage to the environment, we have installed solar power plants in the empty spaces on the roof of our facility. Thus, we contribute to the national economy.
---
Good Agricultural Practices
Our primary goal is to minimize the damage of agriculture to the environment, to eliminate concerns about public health and product safety, and to reduce risks related to food safety and human health.